As far as buzzwords go, "competitive analysis" is right up there. It's basically just a fancy way of expressing an age old adage: "know thy enemy". Of course, if you're a gourmet hotdog cart owner, the guy who's ranking highest on search engines for "hot dogs Seattle late night" isn't exactly your sworn enemy, but they do have a lot of important things to teach you.
Knowing who you're butting heads with for that first page search ranking and what their strengths and, more importantly, their weaknesses are, is the key to succeeding with SEO in 2017 and beyond.
Competitor analysis should be informing every step of your SEO process.
…But it can be hard to know where to get started, what to prioritize, and how to find those golden opportunities. That's why I created my Competition Elimination Cheatsheet.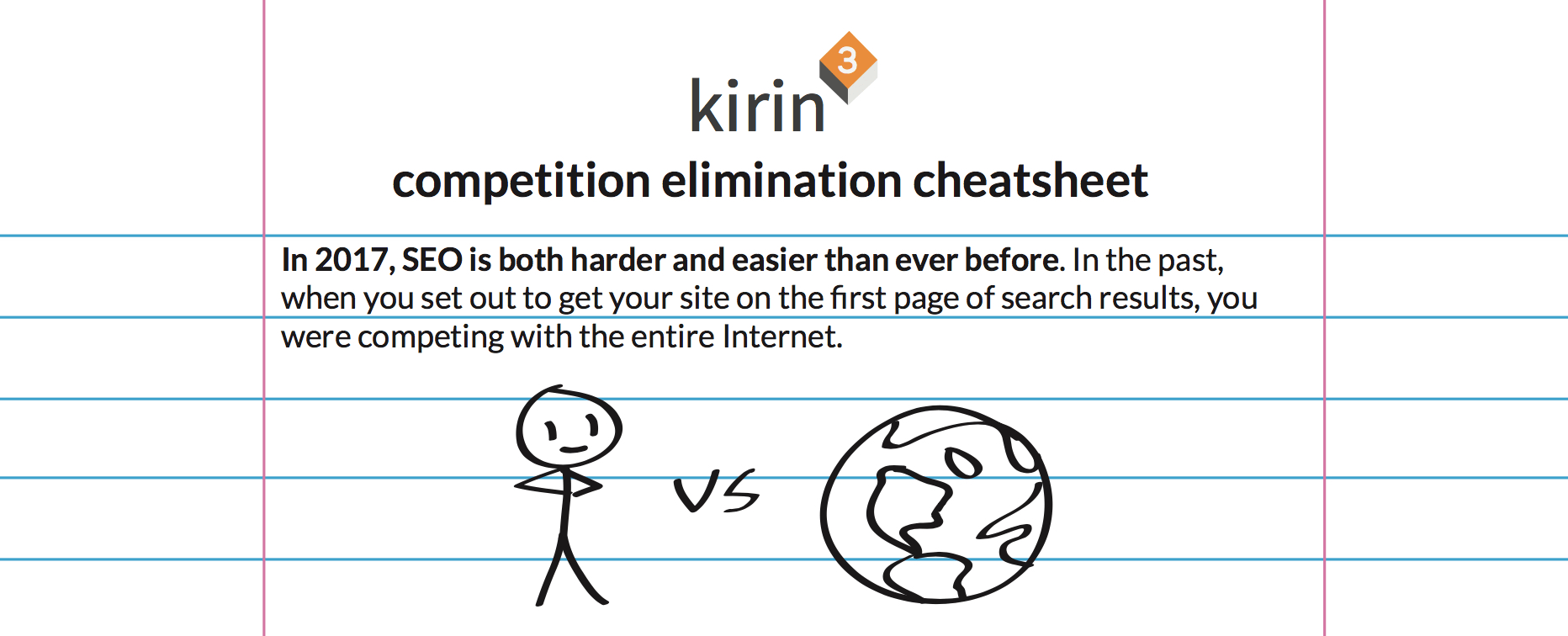 It takes all of the information you need to know to inform your competitor analysis and condenses it into 6 easy steps. That includes the why of what makes this process important and how it can help you clear a path to the top of the search engine heap.
The best part of all?
You get everything for free.
And, there's a bonus: anyone who downloads the Competition Elimination cheatsheet gets EXCLUSIVE, existing customer pricing for my Technical SEO Audit service. No coupon code required. Just check your e-mail!