I founded
Kirin3

based on 3 principles: pragmatism, honesty, and openness.

I wanted to take a new approach to inbound marketing because potential clients I encountered were often confused and frustrated. There's so much high-minded information flying around about best practices, design theory, customer psychology–and people wanting to charge you through the nose for it. It can often be hard to distinguish between sales talk and actual human communication. That's why I've built my business to be different:

I'm pragmatic about marketing because I want to use systems that are sustainable and accessible for clients.

I'm honest because clients deserve to know exactly what's possible and what isn't.


I'm open because I believe in a beginner's mindset that doesn't close itself off to new possibilities.
Bottom line: this approach means a
great client experience

, every time

"Very professional work with highly valued business intelligence which should result in a great ROI for us." – Vincent Scelfo, Gambino's Bakery

"I hired Kelly to help with reorganization of our website, including clearer messages and rebuild of menu hierarchy. Recommendations were clear and excellent. We received positive feedback from customers. Moreover, Kelly was great to work with. Highly recommended." Nate, Assessment Systems

"Kelly is easily the best partner I have worked with. He did a great job, but more than that, educated me on the process. I can't recommend him highly enough." – George Karris, Step Out of the Race
It also produces
measurable, positive results

.
Case Study: Boosting List Building


I worked with monetized content sports blog Golf State of Mind to increase opt-in rate. I tested and implemented new lead magnets, a welcome gate, exit intent offerings, topic specific popups, and Google AMP for blog pages. Over the course of 20 weeks, opt-in conversion rate tripled (307%) from 1.42% to 5.78%.

Case Study: Improving Conversion Rates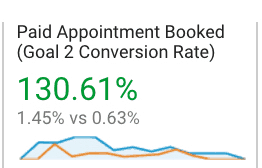 I worked with Canada Immigration Partners, an immigration firm selling paid consultations, to improve conversion rates. I implemented improved lead capture (via Drip), sitewide user experience, and copywriting. Over the course of 6 months, paid consultation conversion rate more than doubled (130.61%) from 0.63% to 1.45%.

At the end of the day, when you love what you do it shows.
And I know that's what's shining through for my clients.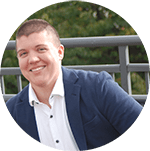 Need to get in touch with me? Use the form below or e-mail me any time at

[email protected]